Click here to see Chapters of Profiles in Aspiration
Profiles in Aspiration is a beautiful and engaging international collection of portraits of strong, competent and well-spoken women athletes.
Builds positive self esteem. Empowers and inspires aspiration. The topic is the mental, emotional, and physical qualities needed to reach high levels of performance


A message of the film is that successful people, whether in athletics, the arts, or business, are likely to share the same mental and emotional attributes.


The audience will come away with a clearer insight into how these qualities can be nurtured in themselves, their families, and their organizations.


The Sports include: track and field, gym wheel, rowing, water polo, ice hockey, swimming, fencing, triathlon and more.


"It's wonderful, fun entertaining." Miriam E. Nelson author of "Strong Women Stay Young"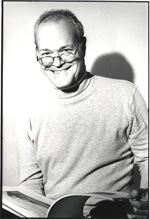 Directed and Produced by Andrew Silver.